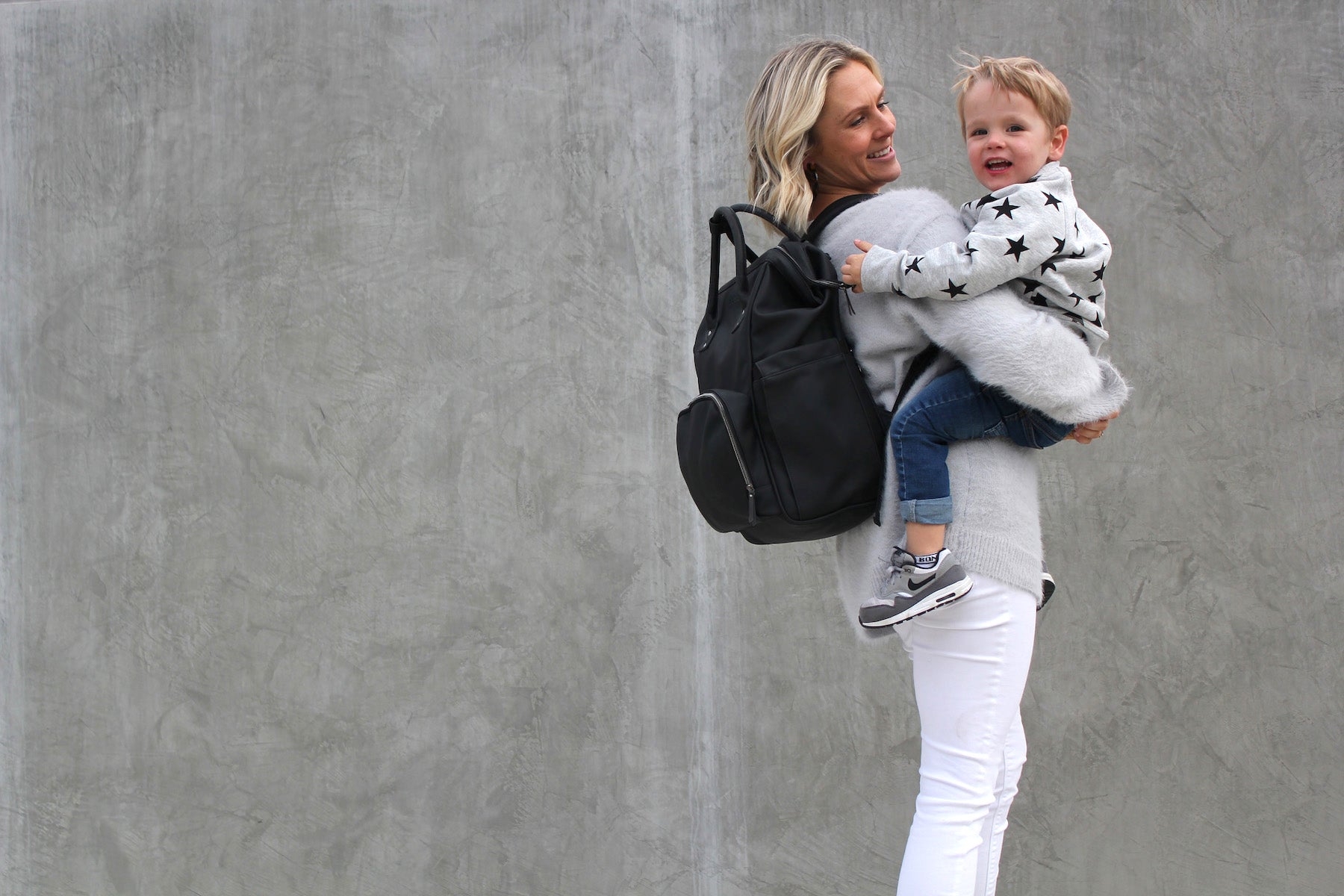 We recommend treating your ALUXO item with love + care to ensure it goes the distance with you.
Whilst our bags are designed to carry your daily essentials when on the go, they are not indestructible. Avoid filling them to the brim, or overloading them which may cause the bag to distort, or result in unnecessary stress on straps and zippers.

Please keep your ALUXO bag away from excessive heat and water.

To prolong the life of your ALUXO bag, avoid leaving it in direct sunlight for hours on end. When not in use, we recommend stuffing and then storing your ALUXO bag in the dustbag provided in a cool, dark, dry place.

Cleaning your ALUXO:
For general cleaning of your ALUXO vegan leather bag, simply wipe it down with a soft damp cloth. For stubborn marks, add mild unscented soap to a cloth or sponge, gently rub onto the mark, and wipe off with a damp cloth. To dry, wipe down with a dry cloth.
Avoid using harsh detergents or household cleaners as they are often abrasive and may damage or discolour your item.
Do not submerge your ALUXO in water, expose it to excessive water, or put it in the washing machine.